Who We Are & What We Do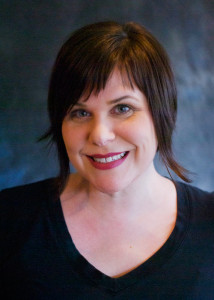 Jayme Verfaillie
Principal
In 2017, Jayme took over the role for Territory Manager for Washington and Alaska. In 2018, she was offered the role of managing partner in Roller & Associates and in 2021 assumed the role as President/CEO for the company. Jayme is responsible for overseeing all sales associates, helping create marketing plans and developing customer and principal relationships. Jayme is proud to work with major dealers, institutional distributors and consultants in Washington and beyond.
Professional accomplishments: Jayme was the 2017 recipient of the Rod Harrington Memorial Award by Structural Concepts, and in 2019 she was a member of InterMetro's President's Circle. In early 2021, Jayme was featured in the Partner Spotlight by Arctic Walk-Ins.
In her personal time, Jayme also serves as the President of the Board of Directors for Seward Park Clay Studio, a 501c-3 organization located in Seattle, Washington.
Area of coverage: Entire Territory
jayme@rollerassoc.com
(206) 335-9467
---
Robin Dedera
Quotation Specialist
Robin joined Roller + Associates in the Fall of 2021, and brings with her more than 10 years of solid industry experience. From heavy equipment sales, to tabletop and shelving, Robin understands the portfolio that we represent, Robin is a perfect fit for our team and offers our client base a stellar support person to assist with all of their quotation needs. Her background includes studies of business management with a focus on marketing. Clients appreciate her keen attention to detail, an essential element to excel within our firm. Robin is a great resource for our customers, dealers and factories. In her spare time Robin enjoys spending time with her family, friends and her furry loved ones. We couldn't be more excited to have her a part of the Roller family!
Area of coverage: Entire territory
robin@rollerassoc.com
(206) 547-3555
---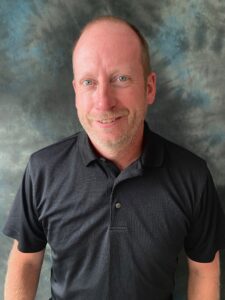 Michael Gordon
Territory Manager – Oregon & Idaho
In July of 2020, Michael joined our team at Roller & Associates. He brings with him a solid background in food service where he spent 7 years with SYSCO. During his tenure, Michael was a marketing associate responsible for management and growth for the Southwestern region, successfully showing consistent growth in sales. He received Sales Person of the Year for Brand Sales objectives. Michael works with all major equipment and supply dealers, consultants and end-users in his territory. Michael's enthusiasm and client-driven goals are what makes him such a valuable addition to Roller & Associates.
Area of coverage: Oregon, Idaho & Eastern Washington
michael@rollerassoc.com
(503) 505-2754
---
Stacey France
Customer Service / Order Processing
Stacey joined our team in the Fall of 2020, and is responsible for Customer Service and Order processing. Stacey is a graduate of the PIMA Institute where she studied Science. Her food service background varies from working in the front of the house, as a hostess, to working as a Barista for both Starbucks and Peets Coffee. Stacey has also worked in veterinary medicine as a technician and is a volunteer for Sky Valley Food Bank. Stacey's congenial personality, ability to multi-task and her solutions-based approach to customer service are a winning combination for the needs of our factories, our dealers and our company.