---
Partners and Manufacturers
---

Arctic walk-in coolers has been manufacturing walk-in coolers and freezers since 1981 and is among the premier walk-in cooler manufacturers in the United States with representatives in North America, Central America, South America and Caribbean Islands. Arctic Industries, offers quality products at an outstanding value utilizing the finest materials and fabricated by a highly trained and experienced staff.
---

Offering a selection ranging from everyday essentials to unique serving ware, Browne Foodservice products are engineered to provide optimum performance and durability for the most demanding kitchens. Since 1949, Browne Foodservice has built a reputation as a trustworthy, results-oriented and value-added manufacturer/distributor in the foodservice industry. Throughout the years, our product selection has changed, but what has always stayed true is our commitment to innovation in design, quality and value.
---

Bugambilia presents a wide variety of serving ware designs for your foodservice displays. Our product is solid sand-cast aluminum, handcrafted and manufactured in our own foundry in Mexico. Our foundry has been providing sand-cast aluminum products internationally for over thirty years. Bugambilia resin-coated aluminum is 100% foodservice safe and NSF certified*. Our unique patent pending technology allows this product to tolerate temperature ranges from -20°F to 200°F for our Classic Collection. These products can be placed in a freezer, refrigerator or warming oven prior to service. Bugambilia resin-coated products work very well when placed directly on ice, on cold tables and in deli cases. Heat lamps may also be used.
---
cheforward™ brings innovation to foodservice by marrying forward-thinking design with the right materials to provide products that will delight chefs and customers alike. cheforward's products are designed to complement chef creations and elevate perceived value. Our inspiration is inspired by careful attention to unmet needs in foodservice, as well as trends, evolving materials, and new technologies in adjacent spaces and sectors. This inspired innovation drives our efforts to do our best for chefs, customers, and the foodservice industry, every day.
---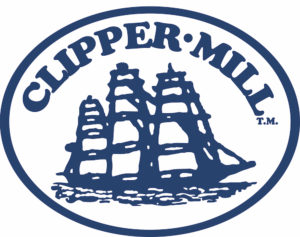 Clipper Mill has been added to our G.E.T family of brands TO HELP TRANSFORM TABLETOPS – Clipper Mill provides tabletop display solutions for the restaurant and hotel industry. It offers boat, bucket, dip, French, oval, round, and square bread baskets; black, chrome, stainless steel, and tray sandwich baskets; taco holders; Ferris wheels; and fry/onion ring holders, including baskets, metal cones, stainless steel pails, onion ring towers, and trays. The company also provides liner papers and cones, such as basket liners, fry cone inserts, mini fry inserts, take away cones, and tulip liners; brushed and stainless steel, black, chrome, and wine tasting flight tables.
---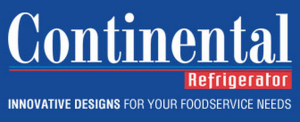 Continental Refrigerator, a division of National Refrigeration & Air Conditioning Products Inc. is a major manufacturer of commercial refrigeration. Over time, our full line of reach-in refrigerators, freezers and warming cabinets has been refined and has expanded to include over 2000 models.
---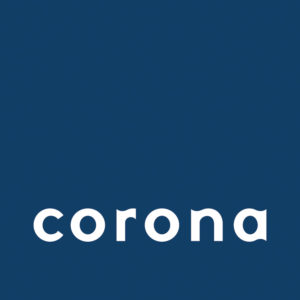 Corona offers complete lines for food service and retail with white, decorated and custom products. We help you to bring a perfect touch to your tabletop.
---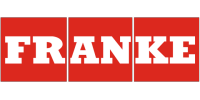 Franke is a world leading provider of products and solutions for residential kitchens and bathrooms, professional foodservice, coffee preparation and semi-/public washrooms. For over 100 years, Franke has thrived on innovative engineering and outstanding design. Not only do we offer excellent products, but also tailor-made solutions for the complex needs of our customers.
---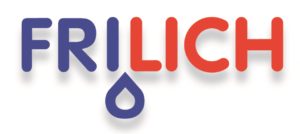 Add Elegance to Presentations with Versatile Dispenser Systems & Unique Beverage Service Solutions; Perfect for Breakfast Buffets, Beverage Stations, and Private Events; Excellent Space-Saving Designs; Offer Guests Juice, Wine, and Champagne in the Attractive and Constantly Cooled Beverage Tub Sets.
---

With over 28 years of serving customers in the food service industry, G.E.T. Enterprises is a global supplier of artisan and custom-designed servingware crafted from melamine and alternative materials. Our high-quality products provide the look and feel of ceramic and glass, while offering the durability and practicality of plastic.
---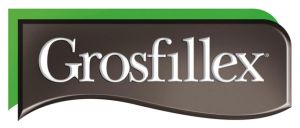 Grosfillex is a USA manufacturer of resin commercial furniture sold through distributors primarily to the Foodservice and hospitality markets. Contemporary designs and functionality Grosfillex offers a wide range of tables, dining chairs, bar stools, umbrellas and chaise lounges. A recognized brand with a solid reputation for quality and comfort in the furniture industry.
---

Krowne Metal Corporation manufactures and distribute the best stainless steel underbar equipment and refrigeration including cocktail stations, sinks, faucets, pre-rinse faucets and parts for bars. Proudly made in the U.S.A.
---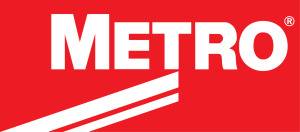 For over 80 years, InterMetro (Metro) has been the world's leading manufacturer and supplier of storage and transport products in the Food Service, Commercial Products and Healthcare Industries. Founded in 1929, the company is headquartered in Wilkes-Barre, Pennsylvania, and has offices throughout the United States and internationally. From POC (point-of-care) and medication management solutions to a full line of automated medication dispensing equipment, heated cabinets, the latest innovations in shelving products and much more.
---

The Strata buffet collection offers an alternative to the limitations of traditional chafing dishes. From warming to chilling, sautéing to carving, the Strata Collection delivers flexibility, versatility and creativity for any buffet. Only in the Strata-sphere can you heat, chill, saute, carve & MORE with a well-priced modular system that grows with your needs whether you're serving 10 or 10,000.
---

Established in 1972, Structural Concepts is a leading innovator of temperature-controlled food display cases for foodservice operators. At our core is our unprecedented expertise in self-contained refrigeration. We are a refrigeration engineering company who also designs and engineers beautiful display cabinets. Our pioneering, award-winning technology sets the standard for unmatched ease of operation, longer life, and stronger performance, providing operators with dramatically increased sales and reduced operating expenses. We are a privately owned, non-union corporation headquartered in Muskegon, Michigan.
---

Food or beverage, front of house or back, there's a Vitamix machine to suit your menu and your batch sizes. Select a product category below, and we'll lead you from there. It's no accident that Vitamix blenders are trusted by more chefs than any other blender—we've built trustworthy into every detail. Each Vitamix product is built with the design principles below; we've simply tweaked for food or beverage to give you the best results for each application.